Building an email list of buyers is a GREAT thing to do as you can leverage these customers when you launch new products on Amazon.
In this article, we'll teach you a technique known as "product inserts" to help build your list.
What Is A Product Insert?
A product insert is something that you put inside your packaging, or attach to your packaging that's designed to deliver a message to your customer, and it could be anything like 'join our exclusive membership program'.
Why Should You Use Product Inserts?
One of the main reasons that we use product inserts is to get the customer on our email list, there's lots of different benefits to doing this, for example, you can then resell over and over again to your customers.
Product inserts are a key part of your customer engagement system, and they can also help to show that you are a premium brand and help convey your message.
At the end of the day, all that really matters is that you get the person who has purchased to open up the product, have a look at the insert, read any important information, and ideally join your email list as well, so send them to your website where they can sign up to your email list.
TIP: At the end of the day, all that really matters is that you get the buyer to add to your list 🙂
Examples of Product Inserts
Here are a few examples, the product insert you use will vary depending on the size and the type of product you've got.
The example below is an insert that was attached to some packaging for a baggage company.
Front of insert which is a piece of card about the size of a postcard:
Back of insert:
The following is another type of insert which is a quick start guide, this explains how to use the particular product. The example below was about the size of a A4 piece of paper so much bigger than the previous example.
Front of insert:
Back of insert:
You can see in the example above that they are trying to send you to their website so that you can get your lifetime guarantee.
Here is another example, this was on the previous product as shown above, which is small insert again trying to send people to their website. You can see they have used their own branding, and the size of the insert is about half the size of an iPhone.
In the next example, this is a product insert which is like a manual that has information inside of it, the 'Important Notice' does what we've seen in our previous examples, and sends people to a website where they can sign up and get a 25% off discount coupon code. This example is about the size of a postcard.
Next, we have Vistaprint examples which are about the size of a business card, this is the exact template of one of the types of products that we use. On the front we have our logo and our brand name with our call to action.
Where To Print Your Inserts?
There's lots of different places you can print your inserts, here are our recommendations:
Factory (China)
If you are selling in China for example, just ask the factory, provide them with the design and they will do it for you.
Vistaprint
Vistaprint is a website which has got lots of different things, you can browse around their website at https://www.vistaprint.com, and go to 'Marketing Materials' there will see all the different options available from the dropdown menu.
TIP: Vistaprint do a very good job and we highly recommend them
Google Search
You can get tons of results by doing a Google Search, use terms such as:
Flyer printing
Product insert printing
Etc.
6-Step Product Insert Checklist
Here is our 6-step product insert checklist:
Do you have a link to your squeeze page?
Do you give a strong reason to visit your website? (if not incentivize them)
Do you instantly grab your buyers attention?
Do you show your 100% guarantee policy?
Do you provide contact information?
Do you show your logo and/or branding?
Use the above 6 steps and you'll have the perfect product insert 🙂
Further Reading
When setting up your Amazon business, you'll need to choose a name for your company and also for your new brand name, so it's time to put your creative thinking caps on!
In the following article, 'Choosing The Right Company & Brand Names For Your Amazon Business', we'll talk about the difference between brand and company names, why your brand name doesn't have to be explicit, and we'll also share our top tips for finding a really great brand name for your Amazon business.
The logo is the most important part of your brand, so in the following article 'Building Brand Awareness Using Your Company Logo', we'll show you how and where to get your logo developed.
Our Thoughts
In this article, we've looked at why product inserts are a great way of building an email list of buyers that you can leverage when launching new products on Amazon.
By following our 6-step product insert checklist, you'll have the perfect product insert in next to no time.
BlackBird Suite= Our SECRET Weapon
BlackBird Suite is the ultimate tool for tracking your key metrics, and providing you with cutting edge Amazon seller training.
BlackBird Suite gives you the ability to easily:
Track your products, sales, reviews, pricing, and ranking
Search the Amazon marketplace for the best new opportunities
Analyze monthly earning of ANY product on Amazon
Spy on your competition
Analyze on-page performance metrics
Alert you to problems related to your products
Send emails to your customers (to generates reviews and more sales)
Learn ALL the secrets to selling on Amazon (via 71 training videos)
To ask Steve, me, Matt Carter (partner), and our team of 'Gurus' ANY Amazon selling related question ANY TIME you want to using our unique 'Grab A Guru' strategic support system.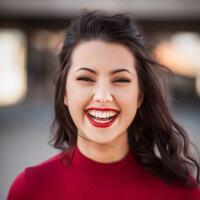 Tehmina Zamir is a Content Manager at Blackbird Suite. With 5+ years experience in the multiple-niche industry, she writes action driven marketing sales copy to help millions of Amazon sellers grow their business at a rapid rate. She is also an author of Global Patient Transfer, Gooline Space, Healthwiz360 etc.