< Home
Why BlackBird
Several thousand professional and newbie Amazon sellers from around the world (mostly from North America) are using the BlackBird Suite!
Our mission is to increase your sales, organize your entire Amazon business so that you can think, plan, sell and achieve more
As an ecommerce entrepreneur, we have seen how difficult it is for advance Amazon sellers to manage all marketing and tracking jobs and newbies to find profitable products.
It was so frustrating to see how you get tangled up in so many tasks to support business and couldn't focus on strategy building to improve sales – that's because right tools aren't available and you end up hiring assistants.
Steve and Aidan came up with the idea of building a software tool with just the right blend of simplicity and functionality.
By putting together all business intelligence tools with the marketing automation and customer relationship management, it was a big leap forward for the advance as well as new Amazon sellers.
It is a great help for those who need to increase sales and get the job done faster, better and without incurring extra costs.
All Amazon sellers face the same hurdles. Wanting to sell more but finding the increase in marketing costs and need to hire a hand for customer support and track the important data. There are tools available that are either too basic or too expensive and sellers need to subscribe a few tools and waste too much time due to lack of integration.
BlackBird Suite's focus is an all-in-one business management tool.
The aim is to help sellers manage all different aspects of the business at one place keeping the cost low and efficiency high.
With BlackBird, you'll not only reduce time spent on amazon market research and tracking, marketing and customer relations but also lower your cost by having most of these tasks automated for you. We know this because our users span from newbies to global brands selling on Amazon and their sales have boosted like crazy!
These are the values that inspire us.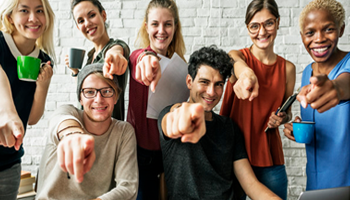 We're here to help you
Our customer-centric approach keeps us focused on steady improvements in our software so that you become more competitive in the modern world of Amazon.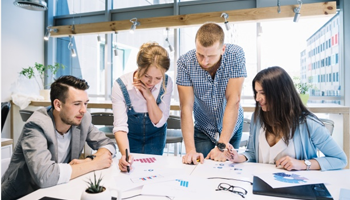 We believe in teamwork
They say if you want to go fast, go alone. If you want to go far, go together. We believe in going fast together. That's why BlackBird was born.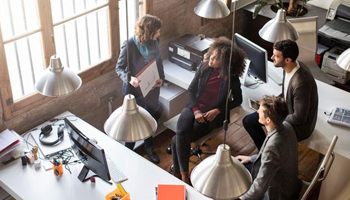 We believe in listening to you
They say if you want to go fast, go alone. If you want to go far, go together. We believe in going fast together. That's why BlackBird was born.
Frequently Asked Questions
Absolutely! What sets us apart from other Amazon seller tools is we don't just provide software to our members but also high-quality training videos to help our members become successful in their Amazon business. BlackBird was founded by successful Amazon sellers who have made millions selling on Amazon. These videos are designed to help Amazon sellers who are just starting and the more seasoned ones who are looking for that "push" to take their business to the next level.
In our years of selling on Amazon, we learned that buyers who are unsatisfied and unhappy are more likely to leave feedback than the ones who are satisfied. By sending gentle and friendly reminders to your buyers, you significantly increase your chances of getting positive feedback.
It will depend on your subscription. BlackBird comes in 3 packages – Business, Pro, and Unlimited. Business has a cap of 15,000 e-mails per month, Pro gives you 50,000 and the Unlimited package gives you unlimited e-mails.
Absolutely! We call these "Triggers" in BlackBird. You can send e-mails when the order is Confirmed, Partially Shipped, Shipped, Cancelled and Unfulfillable.
Definitely! You can create a message and choose the specific product from your list of products. You may also choose to send the message against multiple products by entering their SKUs and ASINs.
Yes, you can choose to send to both or just one from the two.
Yes, it is. When you create your message, BlackBird gives you an option to send or not to send the email to a specific country.
BlackBird has a feature called the Opportunity Finder. What you can do with it is you can specify search criteria like Category (e.g. Appliances), Price Range (e.g. $100 – $1000), and Keywords (e.g. Dishwasher). Basing on these criteria we will show you all related products together with their BSR value (Best Seller Rank). The lower the BSR, the better. That's how we can help you find your next BIG product!
Absolutely! BlackBird allows you to add the keywords for each of your products and then see where your product appears within the top 50 results.