Customer support is vital for any business and especially on Amazon if you want to ensure you have great review ratings for your products.
In this article, we'll explain how to manage your customer support, and how to answer buyer support questions.
Why Customer Support Is So Important
Looking after your customers is paramount to your success and something that cannot be overlooked on Amazon.
Customer service is part of every business whatever the size. It requires a great deal of patience as customers can be rude or demanding at times.
Customers have many difficulties, even if you're not able to present your customer with what they want. However, by providing great customer support and establishing a good rapport with them, they'll truly feel a degree of satisfaction with the customer support experience you provide them with.
How Do I Respond To Buyer Messages In My Amazon Account?
Once you've logged in to your Amazon Seller Central Account, you will see on the left hand side of the screen under 'Performance', 'Buyer Messages'.
It will also tell you if you are under the 24 hour target, or over the 24 hour target for answering your messages, as Amazon is looking to see if you are answering all customer questions within 24 hours.
You need to make sure that every day you log in to your Amazon Seller Central Account, and check for any messages from your buyers.
So if you've got any messages, please ensure you reply to them promptly!
TIP: It's vitally important that you have to reply to all buyer messages within 24 hours
What Happens If You Don't Reply To Buyer Messages
If you don't reply to your buyer messages, you could run the following risks:
Amazon giving you a poor quality score on your account
Possible closure of your Amazon account if you don't support your customers that buy from you
Also bear in mind, your buyer will be disgruntled if they have bought your product and you haven't supported them in anyway with their questions, for example if the product is broken or something's wrong with the product.
If this happens it's likely the buyer will leave you a negative review, therefore, it is really really important to manage your customer support extremely well.
We can't stress enough how important it is to over compensate for people. Amazon buyers can leave reviews and you do not want them leaving negative reviews as we mentioned earlier.
If this happens just go ahead and refund people or give them the product for free, our policy is to be very generous in this respect. You want to avoid a negative review at any cost, not too mention you are looking for return customers.
Further Reading
Amazon customers can and do ask questions about products, and these show up on the product listing page.
In the following article 'How To Deal With Questions On Your Amazon Listing The Right Way', you'll learn how to correctly manage questions on your Amazon product listings.
You'll also learn:
Why You Should Pay Attention To The Questions On Your Product Listing
Why Some Sellers Write And Answer Their Own Questions
How To Deal With Questions On Your Product Listing The Right Way
Can I Remove Questions From My Product Listing?
Why You Should Also Pay Attention To Your Product Reviews
In the following article 'Learning Amazon's Policy Compliance: Email and Reviews', you'll learn all about Amazon's policy on email and reviews, what you need to be aware of, and what you definitely shouldn't do…!
You'll also learn:
What You Need To Be Aware Of With Amazon Reviews
Why You Should Never Ask A Customer To Change A Review
The Best & Recommended Way Of Getting Reviews
Our Thoughts
In this article, we've looked at why customer support is vitally important to your Amazon business.
Remember the two critical things to ensure you're providing buyers with great customer support:
Check your buyer messages every day and reply within 24 hours
Look after the customer
You want to avoid negative reviews at all costs, ideally you want to ensure you have great review ratings for your products 🙂
BlackBird Suite = Our SECRET Weapon
BlackBird Suite is the ultimate tool for tracking your key metrics, and providing you with cutting edge Amazon seller training.
BlackBird Suite gives you the ability to easily:
Track your products, sales, reviews, pricing, and ranking
Search the Amazon marketplace for the best new opportunities
Analyze monthly earning of ANY product on Amazon
Spy on your competition
Analyze on-page performance metrics
Alert you to problems related to your products
Send emails to your customers (to generates reviews and more sales)
Learn ALL the secrets to selling on Amazon (via 71 training videos)
To ask Steve, me, Matt Carter (partner), and our team of 'Gurus' ANY Amazon selling related question ANY TIME you want to using our unique 'Grab A Guru' strategic support system.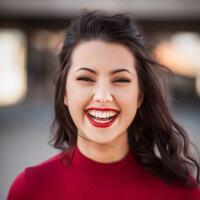 Tehmina Zamir is a Content Manager at Blackbird Suite. With 5+ years experience in the multiple-niche industry, she writes action driven marketing sales copy to help millions of Amazon sellers grow their business at a rapid rate. She is also an author of Global Patient Transfer, Gooline Space, Healthwiz360 etc.