Traffic = sales and the more keywords you rank for the more traffic you'll get, so in this article we'll reveal how to rank for more and more keywords!
How To Find Your Best Keywords
One of the many ways to find your best keywords is to use PPC search term reports. Please bear in mind that you'll only have this data if you've got a listing that has been up and running and you've been running some Amazon paid ads to it.
If you haven't done that yet, you won't be able to use this method but there are still other methods you can use which we'll cover in this article.
The search term reports are something you can download from inside your Amazon Seller Central account:
1. Login in to Seller Central
2. Go to Reports > Advertising Reports > Search Term Report
You can download a 60 day search term report, and open as an excel spreadsheet. You can then filter the downloaded report based on orders and impressions. Once you've done this, you can look for your best converting keywords.
To do this, highlight the top row by double clicking it, then click on the filter option as shown below (please bear in mind it may look a little different if you are using a different version of Excel):
Then go to orders placed, and click 'by descending', which will then show you the orders for each keyword:
Why You Should Also Search By Impressions
The other thing you can do is search by impressions.
The reason you might want to do this is because impressions will give you an idea of which keywords have the most traffic.
Bear in mind just because it has the most traffic doesn't necessarily mean it's going to result in the most sales as sometimes the keywords with the most traffic don't always convert as well as other keywords.
So you need to weigh both things up and look at the number of orders you've received compared to the impressions, and also the conversion rate.
In the example below, you can see we've had 1,952 clicks, 82 sales, and 5,792.84 in sales which has a 4.20% conversion rate on that particular product:
What Are Keyword Rankings?
If for example you are selling a shoe cleaning kit, the screenshot below shows this has the number 1 keyword ranking for that keyword and the top ranked product which is where you want to be, that's the pinnacle of an organic ranking. By organic we mean a ranking which is not paid for.
If you look at the first listing, you will notice is says 'sponsored' which means someone is paying to have this ranked there.
How Do You Move Up The Rankings To The Top of Amazon?
By the top we mean getting to number 1 on Amazon.
It all starts with listing optimization, this being the first thing that you should do. Listing optimization also includes reviews because reviews will play an important part in your click-thru rate providing potential customers with social proof and improving your conversion rate.
Traffic & Sales
The second thing to focus on when you're looking at moving up the rankings towards number 1 in Amazon for your keyword.
Amazon takes into account the amount of traffic that you get and the number of sales that you get. Ultimately, Amazon is a business and they want to make money so if they've got two different products, one which converts like crazy and does a lot of sales, and another which has a terrible conversion rate and doesn't make that many sales, of course Amazon is going to want to position the better performing product at the top because Amazon makes money whenever you make money.
One of The Most Effective Ways To Move Up The Rankings
One of the most effective ways to move up the rankings is getting people searching for your keyword, finding your product, purchasing the product which in turn tells them someone searched for this product, they scrolled through a few pages and then they purchased it.
Using Pay Per Click (PPC) to Move Up The Rankings
Another way to move up the rankings is by using manual and phrase match PPC.
What you should aim to do is run manual and phrase PPC for your top 3 – 5 keywords, so if 'shoe cleaning kit' is one of your top five keywords, then you should be running PPC for that. If 'shoe polish kit' is one of your top five keywords then you should be running paid ads for that.
By running paid ads for maybe 1 or 2 months, you'll find that actually boosts your organic rankings as well so that's absolutely something you should do when you launch a new product.
When Are You Finished?
When all 3-5 target keywords are ranking in the top 5 places in Amazon!
You can then move on to either the next product or to try and target other keywords.
It's not always realistic to expect to rank number one for each of the keywords that's why we aim to just to get to the top 5 places on Amazon.
Blackbird

 Suite = Our SECRET Weapon
Blackbird Suite is the ultimate tool for tracking your key metrics, and providing you with cutting edge Amazon seller training, not only that, you can use Blackbird Suite to find the best keywords.
In addition, Blackbird Suite gives you the ability to easily:
Track your products, sales, reviews, pricing, and ranking
Search the Amazon marketplace for the best new opportunities
Analyze monthly earning of ANY product on Amazon
Spy on your competition
Analyze on-page performance metrics
Alert you to problems related to your products
Send emails to your customers (to generates reviews and more sales)
Learn ALL the secrets to selling on Amazon (via 71 training videos)
To ask Steve, me, Matt Carter (partner), and our team of 'Gurus' ANY Amazon selling related question ANY TIME you want to using our unique 'Grab A Guru' strategic support system.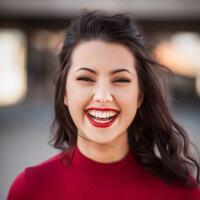 Tehmina Zamir is a Content Manager at Blackbird Suite. With 5+ years experience in the multiple-niche industry, she writes action driven marketing sales copy to help millions of Amazon sellers grow their business at a rapid rate. She is also an author of Global Patient Transfer, Gooline Space, Healthwiz360 etc.