Cashflow for any stock business is crucial to get right.
In this article, we'll show you how to manage cashflow effectively.
Why You Need to Manage Your Cashflow
Managing your cashflow doesn't have to be difficult, we recommend using Zero accounting software, but we've created an excel spreadsheet, that you can re-create to track your cashflow.
The example spreadsheet we have created includes cashflow, and also profit and loss.
For those who have never done any accounting before, you may feel a little intimidated by this, but there really isn't any need to be 🙂 It is absolutely essential as a business owner that you get your head around this.
For the purpose of this example, we're going to assume the following:
5 units sold per day
1 product
No growth
This is just so you can get a feel of what information you need to enter into this cashflow spreadsheet.
Here is a screenshot of the complete spreadsheet, don't worry we're going to break this down fully by going through the sections from top to bottom:
Units Sold:
We'll assume we're going to sell 5 units per day.
Selling 5 units per day equals 150 units sold per the month (i.e., 5 units x 30 days):
Gross Sales:
To work out the gross sales, you need a separate tab in your spreadsheet to cross reference how to work out your selling price.
We've worked out the selling price to be $20.00, that multiplied by the number of units sold, i.e., $20.00 x 150 units totals a gross sales profit of $3,000.00 per month.
Order Payments:
Order payments is simply the cost of stock you've ordered which you need to insert into the relevant month.
As you can see we've ordered stock three times during the year at a value of $6,000.00 per time:
Opening Stock:
The opening stock is the value of stock that you started with, so if you started with $20,000 of inventory, you would need to enter that as per the example below.
You then need to work out your closing stock at the end of the month, this is called cost of goods sold, often referred to as 'COGS'.
Obviously your goods would come down until you top it up again when you make a purchase. Your closing stock will change as you trade but if you are growing you'll see different trends happening.
TIP: You should be increasing stock on hand to facilitate growth
Amazon Fees:
For your Amazon fees, you need to get that information from the separate spreadsheet tab as we showed earlier, i.e., $6.09 x 150 units sold, totals $913.50.
Gross Profit:
Your gross profit is the total revenue less all your fees.
You can then work out all your operating spends, referred to as OPEX (these can be approximate).
In this example:
$500.00 for wages
$50 for internet marketing
$500.00 for marketing
Giving a total OPEX of $1,050.00 (all of the above added together).
Your net profit is the gross profit minus your OPEX and your net margin is a percentage of that profit over what you sold it for, so in this case 35%.
Cashflow:
If we start with $10,000, i.e., our opening bank account balance that is your starting point, you must have some sort of starting point.
Cash in:
This is your income from Amazon. Bear in mind Amazon pays fortnightly whereas the spreadsheet is based on monthly costs so please take that into account when making your calculations.
Cash out:
This is any other purchases you may have in a particular month including OPEX (operational costs).
Tax:
The tax might not necessarily be going out that month but it's a wise idea to put money aside for this until you get better understanding for managing your business until you are more confident.
Cash Movement:
As this is highlighted in green, it basically tells us that we have positive cash movement, we've had more money coming in then going out.
You will notice the cells highlighted in red are a negative cash movement, the reason for this is that we added more stock so more money went out.
Closing Balance:
The closing balance is where your bank is at at the end of that month. So if you started with $10,000 and you added in a positive movement of $1,775.55, you're left with a closing balance of $11,755.55.
Further Reading
In this article, 'Why Understanding The Basics Of Finance Is Essential To Your Amazon Business', you'll learn the essential financial and inventory metrics you should be tracking for your business.
The quickest way to lose control of any business is to lose control of the finance. We can't stress enough how important it is that you understand finance, if you've never done it before you really need to learn.
The number one rule for Amazon selling is to NEVER run out of stock. Therefore accurate and timely forecasting is a key part of your success, which you'll learn more about in the following article, 'The Definitive Guide For Forecasting Your Amazon Inventory'.
Our Thoughts
In this article, we've introduced the basics of managing your cashflow, it's crucially important to get this right.
By following the advice given herein, you'll be able to understand the difference between profit and loss, and the cashflow in your business, take your time with it and you will eventually get the hang of it 🙂
BlackBird Suite= Our SECRET Weapon
BlackBird Suite is the ultimate tool for tracking your key metrics, and providing you with cutting edge Amazon seller training.
BlackBird Suite gives you the ability to easily:
Track your products, sales, reviews, pricing, and ranking
Search the Amazon marketplace for the best new opportunities
Analyze monthly earning of ANY product on Amazon
Spy on your competition
Analyze on-page performance metrics
Alert you to problems related to your products
Send emails to your customers (to generates reviews and more sales)
Learn ALL the secrets to selling on Amazon (via 71 training videos)
To ask Steve, me, Matt Carter (partner), and our team of 'Gurus' ANY Amazon selling related question ANY TIME you want to using our unique 'Grab A Guru' strategic support system.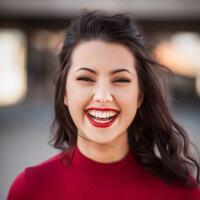 Tehmina Zamir is a Content Manager at Blackbird Suite. With 5+ years experience in the multiple-niche industry, she writes action driven marketing sales copy to help millions of Amazon sellers grow their business at a rapid rate. She is also an author of Global Patient Transfer, Gooline Space, Healthwiz360 etc.