When setting up your Amazon business, you'll need to choose a name for your company and also for your new brand name, so it's time to put your creative thinking caps on!
In this article, we'll talk about the difference between brand and company names, why your brand name doesn't have to be explicit, and we'll also share our top tips for finding a really great brand name for your Amazon business.
Deciding On Your Brand And Company Names
These are two things that you'll have to decide on when you're setting up your product inside of Amazon, and setting up your Amazon Seller Central account.
1. Your Company Name
The company name can actually be something pretty generic, it could be something like 'JW Brands', 'ABC Importers' or whatever you want. It could actually be something quite generic which is fine for your company name.
2. Your Brand Name
Your brand name however should ideally reflect something you sell. For example, if you're selling mountaineering equipment, maybe your brand could be called 'Mountain Specialists'. If you're selling hard-core cases, bags etc., your brand name could be called 'Bulletproof Baggage' for example.
TIP:  A generic name is absolutely fine for your company name whilst your brand name should ideally reflect what you sell
Why Your Brand Name Doesn't Have To Be Explicit
Your brand name doesn't have to be explicit though, there's a lot of examples of brands that do incredibly well that have names that have nothing at all to do with what they are, or what they sell, for example;
Anker that sell charging equipment
Spec that sell phones and tablet cases
You wouldn't know what those were if you just saw the brand name which is OK.
TIP: Bear in mind your brand name doesn't have to be explicit, there are plenty of examples of companies who do this as mentioned above
Brand Name Vs. Company Name
In the screenshot below, you'll see two different things in two different places:
1. The Company name (seller name): The Jolly Store
2. The Brand name: Ridge Runner
As another example, again in the screenshot below, you'll see:
The Company name (seller name): Infinity Health
The Brand name: Loonchik
If you click on the Company name, i.e., Infinity Health in this example, you'll see all the different products the Company is selling, together with their feedback, and further information such as returns & refunds, shipping and policies as per the screenshot below:
Consider Using A Persons Name Or Surname For Your Branding
Sometimes a persons name or surname can work really well for your branding such as;
Giorgio Armani is known for Italian fashion, but bear in mind an Italian name could also represent anything from Italy such as food, fashion, auto-parts, etc.
The same applies for all kinds of languages… French, Spanish, German, etc. You may for example, have some kind of cooking equipment which could be related to French cuisine.
It also helps when the word/name is easily pronounceable and recognizable as being from a certain place.
TIP: Consider using a name or language for your branding to represent what you're selling
Our Top Tips For Finding A Really Great Brand Name
The logo 'Gorilla Glue' below shows an example of a really great brand name:
The following are strongly represented and we highly recommend you take this into account when deciding on your brand name:
Memorable
Alliteration
Visual (gorilla = strong)
TIP: Focus on having a really strong brand name as represented in the logo above
Why You Should Buy The .Com Of Your Brand Name
Where possible buy the .com of your brand name to help build brand awareness.
If you were going to choose 'Gorilla Glue' for example as your brand name, you'd want to buy the .com of this name, i.e., gorillaglue.com.
If there's not a .com domain name available, you might want to think twice about actually using that brand and try to come up with something else.
TIP: Build brand awareness by buying the .com of your brand name where possible, if the .com isn't available, have a re-think and see if you can come up with something else
Don't Over Think Your Brand Name
Don't over think your brand name, bear in mind you can have multiple brands inside Amazon Seller Central, under the same account as follows:
1 company name
Multiple brand names for multiple product lines
We've seen loads of terrible brand names that work perfectly well so it's not the be all and end all!
It's just one small piece of the puzzle that can help you if you get it right 🙂
TIP: Don't limit yourself to just one brand name, you can have multiple brand names for multiple product lines should you wish
Further Reading
The logo is the most important part of your brand, so in the following article, 'Building Brand Awareness Using Your Company Logo' we'll show you how and where to get your logo developed.
We'll also show you a sneaky little trick of where to find great logos in one place that you can use as inspiration when creating your own logo.
Our Thoughts
In this article, we've shared our top tips for finding a really great brand name.
As we've mentioned above, don't overthink it 🙂
BlackBird = Our SECRET Weapon
BlackBird is the ultimate tool for tracking your key metrics, and providing you with cutting edge Amazon seller training.
BlackBird gives you the ability to easily:
Track your products, sales, reviews, pricing, and ranking
Search the Amazon marketplace for the best new opportunities
Analyze monthly earning of ANY product on Amazon
Spy on your competition
Analyze on-page performance metrics
Alert you to problems related to your products
Send emails to your customers (to generates reviews and more sales)
Learn ALL the secrets to selling on Amazon (via 71 training videos)
To ask Steve, me, Matt Carter (partner), and our team of 'Gurus' ANY Amazon selling related question ANY TIME you want to using our unique 'Grab A Guru' strategic support system
If you want to learn more about how Blackbird can help you be sure to register for our FREE Training Webinars below: If you are serious about progressing an FBA Business then these are a must attend!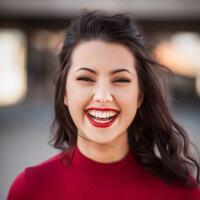 Tehmina Zamir is a Content Manager at Blackbird Suite. With 5+ years experience in the multiple-niche industry, she writes action driven marketing sales copy to help millions of Amazon sellers grow their business at a rapid rate. She is also an author of Global Patient Transfer, Gooline Space, Healthwiz360 etc.