In this article, you'll learn all about Amazon's policy on email and reviews, what you need to be aware of, and what you definitely shouldn't do…!
What You Need To Be Aware Of With Amazon Reviews
With Amazon reviews, the main thing you need to be aware of is that you should never incentivise your review.
Never ever ask anybody "that we will give you this product for a discount or for free if you give me a review". Even if you say it doesn't have to be 5 stars just a review, Amazon still sees that as manipulation, because they know that the customer got it for free and you're asking for a review, and the person who got the product free or for a discount is more inclined to give you a good review because they feel they have to.
Amazon doesn't like that, you can give your product out for free or for discounts, but don't be asking people for a review.
If the customer happens to leave a review, that's up to them but don't go chasing them for a review or asking them for a review because Amazon doesn't like that.
Why You Should Never Ask A Customer To Change A Review
There are other things to be careful of as well, such as don't comment on a review with "could you please change your review".
While you as the seller have every right to comment on a customer review, there may be times, especially if you have a negative review, that you might want to ask your customer to change it.
If you were to do that and use the word 'change' in your comment, the algorithm within Amazon will pick that up, as it is built to look for comments by the seller that use the following words;
Use any of those words when you make a comment on a review, and you'll automatically get a warning from Amazon. You do this twice and you'll be suspended.
You can see in the example below, that this particular seller has been left a negative review, and it may be very tempting to comment to ask them to change that:
If you believe you have been left a wrongful review, you can report it to Amazon, who depending on their discretion, may or may not remove it.
TIP: Be very careful on how you comment on reviews, and never ever ask your customer to change, alter, adjust or delete it.
The Best & Recommended Way Of Getting Reviews
The best and recommended way of getting reviews, is just to stay clean, let your email follow-up get your reviews over time.
It used to be easier to get a large amount of reviews quickly from a review network, but we highly recommend you be very careful with those sorts of things, don't use them, just get your reviews through email follow-up.
We recommend you write your own reviews because it's your product and you know the best way of how to say that.
Don't over email, don't email more than three times and always make sure that there is an obvious unsubscribe link, for example at the top of the email so it's not hard to find.
If someone replies to an email and asks to be unsubscribed because they didn't see the link, just unsubscribe them and add them to the blacklist, don't ever email those people again and certainly do not cross sell other products in your emails. For example don't email and say "you've got 10$ of this product because you bought our other product".
Amazon doesn't like you doing any marketing or selling to their customers, so keep in mind it's their customer.
The purpose of the emails is just to help the customer understand the product they've just bought, giving them customer service links, and finally just gently asking for a review.
We ask for the review in email two and email three and that's all. If the customer doesn't want to give a review after that, then let it go, don't try to harass them to leave a review, people don't want to be harassed when they're buying on Amazon they are really not interested in lots of emails from you.
TIP: Don't try to cross-sell the customer, don't give them coupons or anything else about another product whatsoever.
Further Reading
Getting reviews is vitally important but you need to do it the right way, so in the following article, 'Our Top Secret Evergreen Amazon Review Acquistion Strategy' you'll learn how to gain reviews, and also learn our top secret evergreen Amazon review acquisition strategy!
Our Thoughts
In this article, we've discussed why you should never incentivise your review, or do anything to manipulate it.
Another thing to bear in mind is don't try to get them over to your website as Amazon will strip out those website links, some people try to be really tricky and clever, but don't do this as this is only going to tighten the noose around your neck, and Amazon will crack down on you and take away your account.
As we've mentioned above, be very clean on how you email and comment on reviews, and you'll be safe 🙂
BlackBird Suite= Our SECRET Weapon
BlackBird Suite is the ultimate tool for tracking your key metrics, and providing you with cutting edge Amazon seller training.
BlackBird Suite gives you the ability to easily:
Track your products, sales, reviews, pricing, and ranking
Search the Amazon marketplace for the best new opportunities
Analyze monthly earning of ANY product on Amazon
Spy on your competition
Analyze on-page performance metrics
Alert you to problems related to your products
Send emails to your customers (to generates reviews and more sales)
Learn ALL the secrets to selling on Amazon (via 71 training videos)
To ask Steve, me, Matt Carter (partner), and our team of 'Gurus' ANY Amazon selling related question ANY TIME you want to using our unique 'Grab A Guru' strategic support system.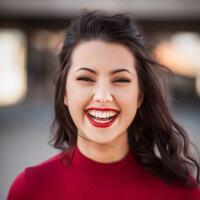 Tehmina Zamir is a Content Manager at Blackbird Suite. With 5+ years experience in the multiple-niche industry, she writes action driven marketing sales copy to help millions of Amazon sellers grow their business at a rapid rate. She is also an author of Global Patient Transfer, Gooline Space, Healthwiz360 etc.