In this article, we're going to learn about Amazon's policy on product detail pages.
We're going to talk about a topic that a lot of people on Amazon don't take seriously enough.
It's important to understand this to ensure you don't get suspended, or worse, get banned by Amazon as this happens a lot more now than it ever used to, and Amazon will suspend your account if you violate their terms of service.
The Reasons People Get Their Amazon Account Suspended
Keep in mind Amazon will normally give you one warning, if you ignore that warning it will trigger a suspension. So if you have a warning and do nothing about it, your account will get suspended 🙁
What To Do If You Get A Warning
If you receive a warning from Amazon you want to contact them right away and tell them that there's been a breach but you've fixing it.
You need to be pro-active and contact them, give them a plan of what you're going to do to prevent it happening again, even at the warning stage.
What You Need To Be Aware Of On Product Detail Pages
Amazon doesn't have the manpower to manually review all of the product detail pages, so what do they do, they have robots doing it, they scan the pages and are programmed to look for policy violations.
A policy violation can come in many forms such as:
Something wrong with your product detail page
Manipulation of their review system
If you're emailing customers (don't spam customers)
The good news is once you know how to avoid this stuff, you won't make the mistake so don't be worried about this.
What To Do Next…
The first thing you want to do is go into your Amazon seller central account, and in the top right hand corner, there is a search box, search here for 'Amazon's seller policies', read these policies carefully, don't be lazy and not read them.
Our advice, take a day, stop doing everything else and read the Amazon policies on product detail pages, they'll tell you what you can do:
On the title
On the bullets
On the description
On the images
Let's look at those in more detail…
Amazon Title
Amazon don't want you to do much more than describing the product, they definitely don't want to see keyword stuffing that doesn't read in English properly.
They also don't want to see periods in the title, remember we're not writing paragraphs here.
Keep in mind the title length, and keep it under 200 characters.
They definitely don't want to see guarantees, don't fall into the mistake of putting a 60 day guarantee / 90 day guarantee / lifetime guarantee etc. You are not allowed to offer guarantees on Amazon even though a lot of people do it. Don't put it anywhere and certainly don't put it in the title.
Other things to keep in mind:
Don't use all block letters
Be careful how you use your keywords
Use correct grammar and spacing
Amazon Bullets
Let's have a look at what may be violated in the bullets:
Don't use symbols such as stars for example, it looks great but don't do it!
Don't use exclamation marks in your bullets
Don't use block letters
Don't use periods
Amazon Product Description
Don't offer any seller guarantees that relate to you as the seller, if you do this you'll get pinged by the algorithm for sure.
They look for this anywhere, but more so in the bullet points for some reason, probably because this is where violations happen the most.
You can make product claims, but not guarantees in the form of a refund, don't do that!
Images
The main product image should be on a white background without any props.
On the other images you are allowed to put additional information to help support the product and these don't necessarily have to be on a white background.
Example Of  Violations
In the example below, you can see the following violations within the bullets:
Symbols used
Guarantee
Block letters used
The word 'inches' is abbreviated, this must be spelt out
Exclamation marks used
Periods used
Further Reading
In the following article 'Learning Amazon's Policy Compliance: Email and Reviews', you'll learn all about Amazon's policy on email and reviews, what you need to be aware of, and what you definitely shouldn't do…!
Our Thoughts
In this article we've talked about the importance of understanding Amazon's policies to ensure you don't get suspended, or worse, get banned by Amazon, this happens a lot more now than it ever used to.
It's not something to be taken lightly, years ago when people started getting into Amazon it used to be a lot easier to get away with, but Amazon makes changes to their algorithm all the time and big updates happen.
The days are over on warning sellers, they used to warn sellers a lot more, but they've moved past that and they expect all sellers to have read their policies for product detail pages, reviews, emailing customers, in fact every policy they expect that you've read them, understand them, and you're following them.
Amazon is quite strict now, so doing what we've discussed in this article is going to get you a long way…
BlackBird Suite= Our SECRET Weapon
BlackBird Suite is the ultimate tool for tracking your key metrics, and providing you with cutting edge Amazon seller training.
BlackBird Suite gives you the ability to easily:
Track your products, sales, reviews, pricing, and ranking
Search the Amazon marketplace for the best new opportunities
Analyze monthly earning of ANY product on Amazon
Spy on your competition
Analyze on-page performance metrics
Alert you to problems related to your products
Send emails to your customers (to generates reviews and more sales)
Learn ALL the secrets to selling on Amazon (via 71 training videos)
To ask Steve, me, Matt Carter (partner), and our team of 'Gurus' ANY Amazon selling related question ANY TIME you want to using our unique 'Grab A Guru' strategic support system.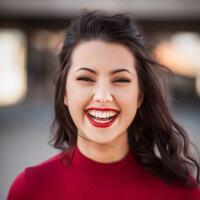 Tehmina Zamir is a Content Manager at Blackbird Suite. With 5+ years experience in the multiple-niche industry, she writes action driven marketing sales copy to help millions of Amazon sellers grow their business at a rapid rate. She is also an author of Global Patient Transfer, Gooline Space, Healthwiz360 etc.