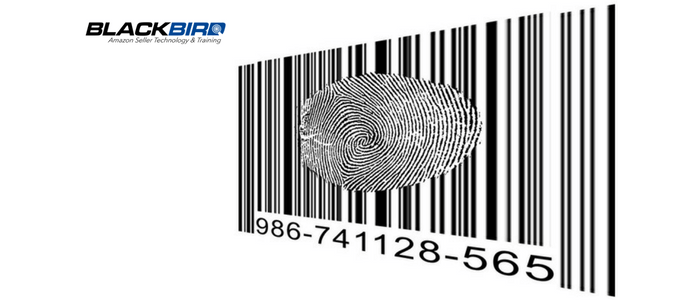 When setting up a new product on Amazon, you need to get a UPC code.
If you're already selling on Amazon, you'll be very familiar with this process, but if you're just starting out you may not even know what a UPC code is, let alone what GSI and GTIN are.
In this article, we're going to look at what a UPC code is, why you need them, understanding the requirements, and where you can get them from, so let's dive in…
What Is A UPC Code?
UPC stands for 'Universal Product Code', the UPC code consists of a 12-digit bar code which is used for retail packaging within the United States.
The UPC Code is a barcode symbol encoding a 12-digit number called a GTIN-12. The GTIN-12 is essentially the UPC data derived primarily from a GS1 Company Prefix and Item Reference Numbers.
Amazon made the following change to their UPC requirements in 2016, here's their exact wording;
"We verify the authenticity of product UPCs by checking the GS1 database. UPCs that do not match the information provided by GS1 will be considered invalid. We recommend obtaining your UPCs directly from GS1 (and not from other third parties selling UPC licenses) to ensure the appropriate information is reflected in the GS1 database".
What Is The GS1?
GS1 known as 'Global Standards One' develops and maintains global standards for business communication.
The best known of these standards is the barcode such as the UPC code, which is printed on products so they can be scanned electronically, which makes it easier for products to be tracked, processed, and stored.
More information on GS1 can be found here: https://www.gs1.org/
The most important GS1 standard is the GTIN. GTIN identifies products uniquely around the world and forms the base of the GS1 system.
What Is GTIN?
GTIN stands for 'Global Trade Item Number', and is a globally unique 14-digit number.
GTIN is basically a numbering system developed by GS1 for identifying items such as products and services, enabling the product information to be looked up in a database.
GTIN is also an umbrella term, the entire family of data structures within the GTIN is: GTIN-12 (UPC). As you will see the UPC code that we need for our Amazon products is made up of 12 digits as we mentioned earlier.
(Source: https://www.gtin.info/)
Where Can I Get A UPC Code?
You can get a UPC code from third party sellers, but it is not recommended.
As Amazon stated in their wording above, if your UPC does not match the information provided by GS1, it will be considered invalid.
If you're unsure, remember, the ONLY place you can only buy legitimate UPC codes is through GS1. Bear in mind any seller not using authentic GS1 UPC codes are at risk of possibly getting their listings removed by Amazon.
GS1 breaks down the process of buying your UPC code into 4 steps:
You need to obtain a unique identification number called a GS1 Company Prefix
Choose Product (GTIN) or Location (GLN) Identification
Determine Barcode Type
Place Barcodes on Products
You can find more information regarding this process from 'GS1's Barcoding Basics'.
If you want to go ahead and buy a UPC code from GS1, here is the link: https://www.barcode.graphics/landing-gs1-barcode-service/
Bear in mind, when selling on Amazon, you need a UPC code for each product that you sell, so if you have ten products for example, you will need 10 UPC codes.
How Do I Know Who My UPC Code Belongs To?
You may have previously bought a UPC code from a third party reseller, if you want to check who it belong to, you can check it on the GS1's Global Electronic Party Information Registry to ensure it is registered.
There are many 3rd party sellers who may to try to sell replicated UPC codes, the problem is they are not easily searchable in the GS1 system, so don't be tempted in the case of saving a few bucks!
Further Reading
In the following article 'The Amazon Listing Essentials You Need To Know', we'll introduce the 6 key building blocks of any Amazon listing, and how you can use them to ensure your product gets off to a flying start.
Formatting your product page is easy to do and is an important touch to ensure you do everything within your control to make sure your listing stands out.
In the following article; 'Formatting Your Amazon Product Page To Stand Out From The Crowd', you'll learn how to format your product description area professionally.
Our Thoughts
In this article we've explained what UPC code is, why you need them, their requirements, and where you can get them from.
Don't risk your Amazon listings or even your account by taking shortcuts, we wholly recommend obtaining your UPCs directly from GS1 as detailed above to avoid any action being taken on your account.
BlackBird = Our SECRET Weapon
BlackBird is the ultimate tool for tracking your key metrics, and providing you with cutting edge Amazon seller training.
BlackBird gives you the ability to easily:
Track your products, sales, reviews, pricing, and ranking
Search the Amazon marketplace for the best new opportunities
Analyze monthly earning of ANY product on Amazon
Spy on your competition
Analyze on-page performance metrics
Alert you to problems related to your products
Send emails to your customers (to generates reviews and more sales)
Learn ALL the secrets to selling on Amazon (via 71 training videos)
To ask Steve, me, Matt Carter (partner), and our team of 'Gurus' ANY Amazon selling related question ANY TIME you want to using our unique 'Grab A Guru' strategic support system
If you want to learn more about how Blackbird can help you be sure to register for our FREE Training Webinars below: If you are serious about progressing an FBA Business then these are a must attend!
1. FREE Training Webinar for "Newbies " Reveals…
How to Grow A Mega Successful Amazon Business From Scratch Selling Simple, Low-Competition, High Profit Margin Physical Products
2. Free Training Webinar – " Advanced Strategies "
How to Grow A Mega Successful Amazon Business From Scratch Selling Simple, Low-Competition, High Profit Margin Physical Products