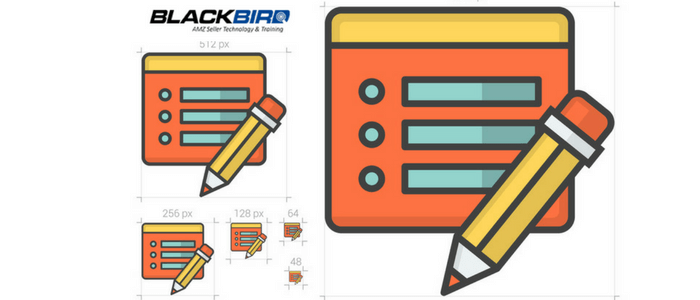 Two key areas that play a significant role in conversions rates is the page bullet points and also the product description.
In this article, you'll learn how to craft high converting copy for these sections of your page.
Introduction To Bullet Points
Bear in mind, more people will read the bullet points than the description as people scan, they don't want to read every single word.
You want to include your keywords and variations of them in the bullet
You want to highlight your benefits, don't just highlight the features, i.e., how it will help people
Capitalize the main benefit in each bullet
Use all the space you have available, have longer bullet points so you can give more information to your potential customers
Analyze what your competitors are doing to get more ideas
If you are ever in doubt about what to include in a bullet, the one year or lifetime guarantees are used in pretty much all of our products because we've found that it helps boost conversion rates significantly.
So you may want to that in your listings and use that word for word from the example below (just remember to replace chair with whatever your product is):
Another little copyrighting tip is if you ever struggle to find what your benefit is, what you can do is add the word 'SO' to a sentence.
For example;
'Ultra strong steel frame 'SO' (add your benefit), i.e., that the chair will never break or:
'Ultra strong steel frame 'SO' that the chair will hold up to 400lb'
Introduction To The Description
Only a small percentage of people will actually scroll all the way down to read the description but some people will, so you need to write for those people that do actually read it.
Bear in mind to write for humans, not robots (the same applies for bullets).
Also, the description is sometimes shown up in Google, as per the screenshot below:
So bear in mind that the first couple of lines of the product description may appear in Google, so if you are focusing on Google search traffic then it's quite important that you have this in mind.
It won't necessarily always happen, but in some cases that is how it works, so keep that in mind when writing your descriptions.
Formatting Your Description
Fomatting your descripton is very important, the 3 main things to focus on are:
Break your text into paragraphs, rather than one big slab of text
Use bolding
Use bullets as they are much easier to read
As we mentioned earlier, use all the space you have available, and use keywords throughout the description, but don't overdo it, first and foremost we want to make it look natural.
How To Craft Your Bullets And Description
We prefer to craft the bullets and description in a Word document, and then transfer (copy/paste) to Amazon.
The reason we like to do this, is that it gives you a record of what you've got and you can make tweaks and improvements over time.
Let's have a look at some examples of good and bad examples of descriptions on Amazon…
Bad Description
All they've got is a tiny description which is just a couple of lines, they could do much better than that, they're really selling themselves short here.
Good Example
This example is much better as it includes bolding and bullet points, and it's broken down into different sections.
The good news is that listings you're coming up against are pretty terrible when it comes to formatting and creating good product descriptions.
Example Product Description
Let's look at an example of a product description that we've written:
You can see we have used bolding on some of the text, we've broken it out into different paragraphs, we've used bullet points and it looks pretty clear and concise.
Bear in mind the description space is 2,000 characters so try to use as much as the available space as you can.
Here are some other tips…
Also start the descriptions with a strong headline which focuses on the key features of the product
Ensure you use the main keywords and keep the description natural
Then break it out into a set of bullet points, you can recycle this information you have used earlier in your bullet points
We then like to add a paragraph on why the product is premium
Then finish up with a one year or lifetime guarantee
Further Reading
In the following article 'The Amazon Listing Essentials You Need To Know', we'll introduce the 6 key building blocks of any Amazon listing, and how you can use them to ensure your product gets off to a flying start.
Formatting your product page is easy to do and is an important touch to ensure you do everything within your control to make sure your listing stands out.
In the following article; 'Formatting Your Amazon Product Page To Stand Out From The Crowd', you'll learn how to format your product description area professionally.
Our Thoughts
In this article we've discussed the two key areas that play a significant role in conversions rates which is the page bullet points, and also the product description, so make sure you're one step ahead by following our formatting advice.
BlackBird = Our SECRET Weapon
BlackBird is the ultimate tool for tracking your key metrics, and providing you with cutting edge Amazon seller training.
BlackBird gives you the ability to easily:
Track your products, sales, reviews, pricing, and ranking
Search the Amazon marketplace for the best new opportunities
Analyze monthly earning of ANY product on Amazon
Spy on your competition
Analyze on-page performance metrics
Alert you to problems related to your products
Send emails to your customers (to generates reviews and more sales)
Learn ALL the secrets to selling on Amazon (via 71 training videos)
To ask Steve, me, Matt Carter (partner), and our team of 'Gurus' ANY Amazon selling related question ANY TIME you want to using our unique 'Grab A Guru' strategic support system
If you want to learn more about how Blackbird can help you be sure to register for our FREE Training Webinars below: If you are serious about progressing an FBA Business then these are a must attend!
1. FREE Training Webinar for "Newbies " Reveals…
How to Grow A Mega Successful Amazon Business From Scratch Selling Simple, Low-Competition, High Profit Margin Physical Products
2. Free Training Webinar – " Advanced Strategies "
How to Grow A Mega Successful Amazon Business From Scratch Selling Simple, Low-Competition, High Profit Margin Physical Products