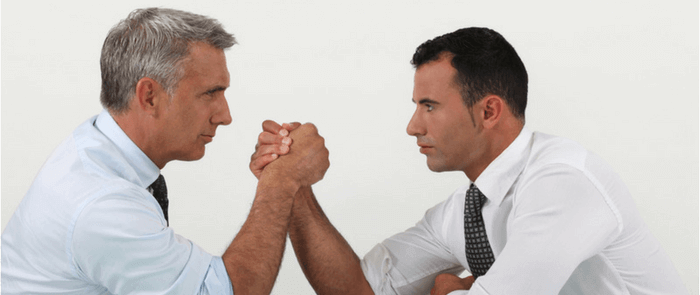 It's time to strike your first deal with your supplier, so in this article we'll be teaching you exactly how to do that so you can get your first product into production.
Once you get to a point where you've found a supplier, you need to start negotiating, and there's some terminology you'll need to know.
Understanding Minimum Order Quantity (MOQ)
Most suppliers overseas will have a minimum order quantity. If you're sourcing locally you will have a much lower MOQ such as 10 units for example.
When you're buying from suppliers overseas such as Alibaba, you're not going to order just ten units, the supplier won't take you seriously and you could jeopardize a potentially good relationship.
Bear in mind you've got to spend money to make money, so if you're going to China to source a product, the lowest we would recommend you go down to is 250 units.
Your supplier will naturally assume order size, they may think you are going to order 5,000 units for example, and once you've got involved with them for a while and worked on the sale they then get a little disappointed that your order is a lot smaller than they were hoping. At this stage they're not going to burn that bridge and bail on you, whereas in the beginning they may not give you the time of day.
TIP: Our trick of the trade that you need to know is talk about your order size last
Don't Get Caught Out By Long Lead Times
Lead times is a big deal as it impacts cash flow and being able to stay in stock on Amazon.
So if you you have a product that's quite complex to get manufactured it might have a 90 day lead time, you really don't want that as you need more capital outlay to invest in products with longer lead times because the cash conversion cycle which is basically the time you get the cash back in your bank from selling it is longer which means you need more money, more capital injection to do those sorts of products so stick to products that have around a 30 day lead time if possible.
TIP: Ideally a 30 day lead time is what you're looking for
Why Packaging Matters
You want to talk about packaging because often when you go to a supplier in China, unless you are specific, they might just mean a plastic poly bag and that's part of the price, so you don't want to send anything into Amazon in a plastic poly bag because the customer will think it's really cheap.
You've therefore got to source the packaging and send it to the supplier or the supplier will source it and you'll pay extra for it. In that case you will provide the design based on the shape of the actual package.
TIP: Put your product in really nice packaging
The Importance Of Understanding Shipping Weight
You want to work out what your shipping weight and dimensions are because you need to know how much the volume of the product is in cubic volume and the weight.
This is very important with any product because that massively impacts your fees on Amazon.
If you have a large product for example that takes up a lot of room and it's heavy, then Amazon's fees go up dramatically and you have to be very careful of this because Amazon has different fee structures.
The first thing to get your ahead around is what tier your product falls into, you can check this out from Amazon's Product Size Tiers.
You need to be very careful when getting a box designed for your product, you want to make that box as small as possible, you don't want any empty space in the box, bear in mind depending on the size of the box you could be on the border of small and medium product tier.
TIP: As Amazon has different tiers, make sure you know what tier you fit into so you can work out your fee schedule
Further reading – check out the following article: Understanding Amazon's Shipping Terms & Terminology
How To Work Out Your Fees Using A Competi

tor Product!
This really is a cool little trick on how you can work out what your Amazon fees are likely to be.
Take a competitor product ASIN and simply put that into the Amazon FBA Calculator, you will then be shown the estimated fees.
When To Ask For Discounts For Larger Orders
When you tell the supplier your order size, if you're only ordering 250 units for example the supplier may question you, say to them "we're placing a small order as we're testing the market with this product and see if it works for validation, if it works our consecutive orders will be larger", and the supplier will accept that.
Don't ask for discounts for larger orders straight away because you won't be ready at this stage, but later on once you've been selling a while ask them if they can give you a discount for different break points such as at 5,000 and 10,000 so you understand what your options are.
TIP: There's always a deal out there for more volume, all these things add up to your profit margin!
BlackBird = Our SECRET Weapon
BlackBird is the ultimate tool for tracking your key metrics, and providing you with cutting edge Amazon seller training.
BlackBird gives you the ability to easily:
Track your products, sales, reviews, pricing, and ranking
Search the Amazon marketplace for the best new opportunities
Analyze monthly earning of ANY product on Amazon
Spy on your competition
Analyze on-page performance metrics
Alert you to problems related to your products
Send emails to your customers (to generates reviews and more sales)
Learn ALL the secrets to selling on Amazon (via 71 training videos)
To ask Steve, me, Matt Carter (partner), and our team of 'Gurus' ANY Amazon selling related question ANY TIME you want to using our unique 'Grab A Guru' strategic support system
If you want to learn more about how Blackbird can help you be sure to register for our FREE Training Webinars below: If you are serious about progressing an FBA Business then these are a must attend!
1. FREE Training Webinar for "Newbies " Reveals…


How to Grow A Mega Successful Amazon Business From Scratch Selling Simple, Low-Competition, High Profit Margin Physical Products
2. Free Training Webinar – Advanced Strategies


How to Grow A Mega Successful Amazon Business From Scratch Selling Simple, Low-Competition, High Profit Margin Physical Products