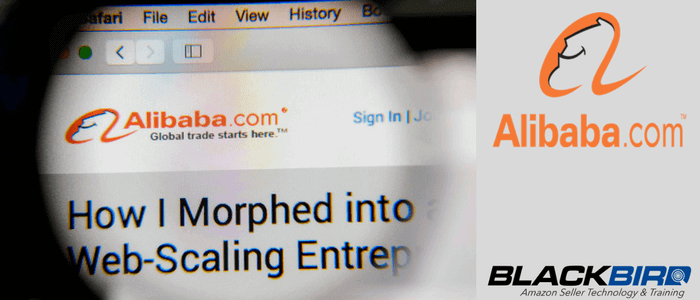 Alibaba is the world's largest platform for finding suppliers. In this article you'll learn how to use Alibaba and filter for top quality reputable vendors.
What And Who Is Alibaba?
Alibaba is a massive website with a whole lot of products from all around the world.
It's a great place to source products but bear in mind it's not the only place to source products, but there's a few tricks to it that you've got to get right!
In this article we're going to walk you through how to source on Alibaba.
First of all you need to sign up for a free account at http://www.alibaba.com/
Bear in mind you don't need to sign up to view products, but you will need an account for when you want to start messaging suppliers.
Although companies all around the world pay to have their products listed on Alibaba, it doesn't necessarily mean the products are good, you need to carry out due diligence, and use common sense!
Just as an example, let's search for 'mobile phone cover soft', you will be provided with a list of results as shown below:
Why You Should Use Filters When Sourcing On Alibaba
We highly recommend you use filters, by doing this you can find the best and most reputable suppliers on Alibaba. Most importantly always check the 'Gold Supplier' box as shown in the example above.
You may also want to check the 'Trade Assurance' box, this ensures on-time shipment and pre-shipment product quality.
An 'Assessed Supplier' shows that they have had an inspection done on their facility, bear in mind here if you find a supplier that isn't an assessed supplier, it doesn't necessarily mean that supplier is bad, it might just mean they don't want to pay for an assessment.
It's important to stress, the more filters you apply, the less suppliers will appear in the results, although please bear in mind this isn't a bad thing, you're refining down to find the most reputable suppliers available and weed out the bad ones!
TIP: Use filters to find the most reputable suppliers
Looking For Specialist Suppliers
Try to find people that are a specialist in a particular field. You can do this by looking at the suppliers company profile, scroll down from here and look for their website.
What you're trying to do here is work out if they are a specialist store or whether they are a 'jack of all trades' that sells a whole range of products.
We recommend you stay away from 'jack of all trades' suppliers as they are often buying from manufacturers in China and just selling on.
What Else Should You Look For On A Supplier Page
Product Pictures
When looking at a suppliers products, don't pay too much attention to the pictures, because a lot of the people listing on Alibaba, it's not even their photographs of the products, quite often they will grab someone elses photo and list it.
Transaction History
You can take a look at the transaction history, but not all of the transactions would have been captured by Alibaba so don't worry about that too much. Although bear in mind if a supplier does have some verified transactions it shows they have traded through Alibaba.
How To Contact Suppliers
When you are on a product page, simply press the 'Contact Supplier' button as shown in the screenshot below:
You will then be brought to a screen similar to the one shown below, enter your enquiry such as asking them for a catalogue and click the 'Send Enquiry Now' button:
Understanding Shipping Terms
Once you start talking about pricing, the supplier will talk about shipping terms of which there are many, the two most common are
FOB – Free on board
EXW – Ex-works
Always ask for FOB shipping, which is free on board which means to get it onto the carrier, this is the best pricing, and you pay for the freight.
TIP: Keep records on an excel sheet of price, payment terms, lead time (how long will it take to make an order of your size, you're looking for no more than 30-40 days)
Requesting Samples
Once you've received your catalogue you want to ask for samples. Here are some of the things you should be asking about:
Quality of the products
The company
Product testing
Pricing
Get yourself a DHL or Fedex account as it will be so much easier to get samples, if you don't have an account the supplier will often use their account and charge you for the freight but they don't like doing it they prefer if you've got your own account, and they'll just ask for the number and ship the samples to you and bill your account, it's much smoother and easier to do that.
TIP: Make sure you've profiled your product really well of what you want so you know the questions to ask the supplier
Our Final Thoughts…
Sourcing on Alibaba is not difficult but you need to know how to do it right which we've covered in this article.
BlackBird = Our SECRET Weapon
BlackBird is the ultimate tool for tracking your key metrics, and providing you with cutting edge Amazon seller training.
BlackBird gives you the ability to easily:
Track your products, sales, reviews, pricing, and ranking
Search the Amazon marketplace for the best new opportunities
Analyze monthly earning of ANY product on Amazon
Spy on your competition
Analyze on-page performance metrics
Alert you to problems related to your products
Send emails to your customers (to generates reviews and more sales)
Learn ALL the secrets to selling on Amazon (via 71 training videos)
To ask Steve, me, Matt Carter (partner), and our team of 'Gurus' ANY Amazon selling related question ANY TIME you want to using our unique 'Grab A Guru' strategic support system
If you want to learn more about how Blackbird can help you be sure to register for our FREE Training Webinars below: If you are serious about progressing an FBA Business then these are a must attend!
1. FREE Training Webinar for "Newbies "
2. Free Training Webinar – Advanced Strategies